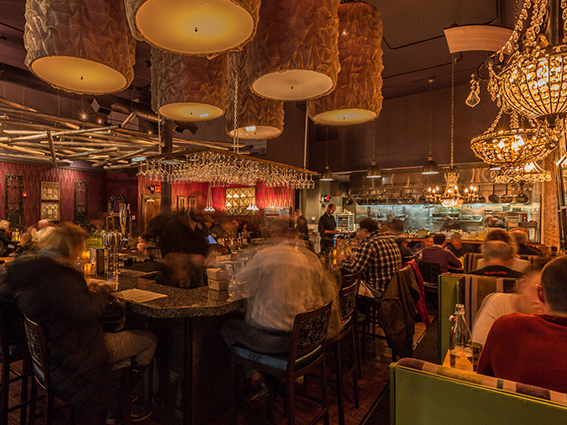 ÀLAVITA Dinner To-Go Menu
---
BATTILARDO [GF]
Choice of cured meats served with coffee aioli & crostini • jars served with crostini • cheese served with jam and crostini.
Choice of ($6 Each):
CURED MEATS
Soppressata – Spicy Pork Sausage
Prosciutto di Parma – Aged 24 months
Bresaola – Air Dried Beef
JARS
Marinated Olives [V] – Orange, Partanna Olive Oil
Pickled Vegetables [V] – Seasonal
CHEESE
Maple Brie – Cow, Brush Creek
Manchego – Goat, Eden Creamery
---
ANTIPASTI
Burrata [GF] [V]
Basil infused Maldon sea salt, apricot-cherry mostarda, Partanna olive oil, crostini // $13
Grilled Artichoke Hearts [GF] [V]
Basil-truffle aioli, 15 year aged balsamic, pecorino Toscano // $11
---
INSALATA
Grilled chicken can be added to any salad +$4
House Salad [GF] [V]
Arcadian mix & house-pickled vegetables, Grana Padano & herb dressing // $8
Caesar
Romaine hearts, pancetta, brown butter croutons, caramelized anchovy dressing, Grana Padano // $8
---
PASTA FRESCA
Pastas are made fresh daily at ÀLAVITA using Northwest flour & local eggs. (egg-less and gluten free pastas available upon request)
Tagliatelle
Organic chicken sugo, preserved tomato, burrata // $19
Pappardelle
Traditional three meat bolognese red sauce, Grana Padano // $18
Rigatoni
Spicy Italian sausage, broccolini, red sauce // $18
MORE PASTA OPTIONS:
THE ABOVE PASTAS CAN BE COOKED/PREPARED TO ORDER TO GO OR….
THE SAME HOUSE-MADE PASTAS HAVE BEEN DRIED FOR FAMILY STYLE DINING THAT YOU BOIL WHEN YOU ARE READY. CHOICE OF SAUCES TOO SO YOU CAN PREPARE AT HOME. $8 PER POUND.
SAUCE CHOICES…TRADITIONAL RED SAUCE, BOLOGNESE MEAT SAUCE OR A CHEESE BECHAMEL SAUCE. $6 PER 8oz.
---
DOLCE
ÀLAVITA Vanilla Budino
Warm salted caramel sauce & toffee chocolate pretzel bark // $9
Pistachio Florentine Cannoli
Cloverleaf ricotta-mascarpone, orange // $8
Over 21?…Don't forget to to inquire about local beer and wine options to go. More info by calling 208-780-1100.
Credit Card and Gift Payments only (no cash) accepted at this time, please.
ALL GRATUITY GOING TO EMPOYEE EMERGENCY RELIEF FUND.
#LoyalToLocal
Bread served with all pasta orders.
[V] = Vegetarian menu item
[GF] = Can be prepared gluten reduced*
*These items are able to be prepared gluten free. Before placing your order, please inform your server if a person in your party has a food allergy. Additionally, if a person in your party has a special dietary need (i.e. gluten intolerance), please inform your server at the beginning of your visit. We will do our best to accommodate your needs. Please be aware ÀLAVITA uses ingredients that contain all the major FDA allergans (peanuts, tree-nuts, eggs, fish, shellfish, milk, soy and wheat). Consuming raw or undercooked meats, poultry, seafood, shellfish, or eggs may increase your risk of foodborne illness, especially if you have certain medical conditions.